Animal genetics and breeding scientists from the NTR University of Veterinary Sciences in Gannavaram have launched a study to assess the genetic and phenotypic status of the Punganur Cattle, so as to save the Punganur Cow from extinction.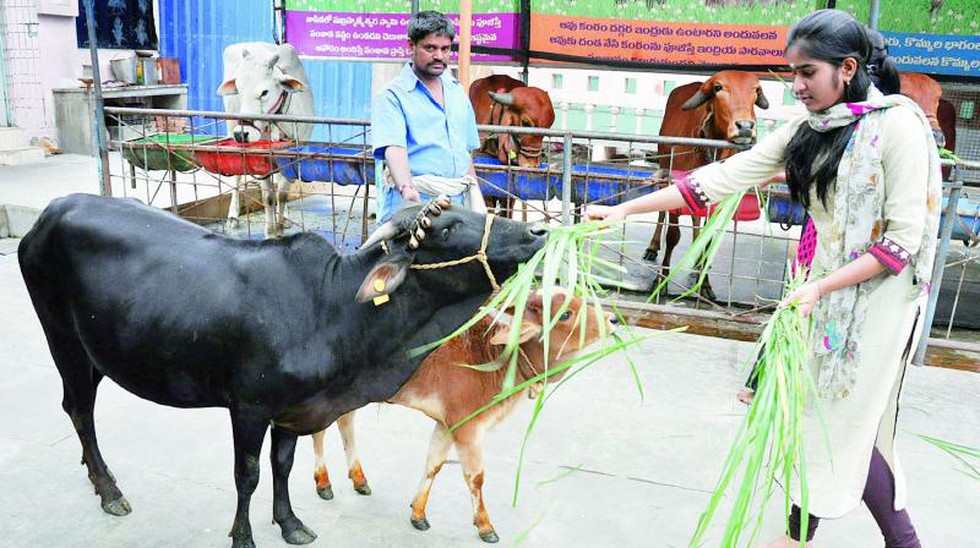 The Punganur cow is considered to be one of the world's smallest breeds of cattle.
It has a height of 70 cm to 90 cm and weighing around 115 to 200 kg. In comparison, the famous Ongole bull stands tall at 1.70 metres and weighs 500 kg. Both breeds trace their origins to Andhra Pradesh.
Cultural Significance:
The Punganur cow has become a status symbol in recent years as wealthy livestock farmers began buying it, believing it brings good luck.
The Tirumala Tirupati Devasthanams (TTD) also has several Punganur cows, whose milk is used to prepare ghee which is offered as 'archana' to Lord Venkateswara.
Vulnerability:
The Food and Agriculture Organisation (FAO) lists the breed as facing extinction.
According to livestock journals, it is on the verge of extinction due to cross-breeding being conducted by farmers.
Conservation Action: The Livestock Research Station (LRS) at Palamaner in Chittoor district is said to be the last bastion of the breed. LRS has instituted a programme to conserve the breed.